Fasteners Specification / BS Fasteners / ISO Fasteners / DIN Specification / Flat Washer Standards | Check Price
We stocks a large range of Metric thread Stainless Steel (A2) Grub Screws with various end styles.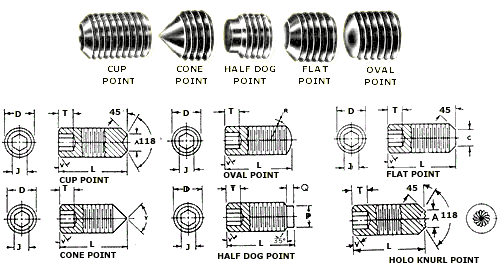 There are many variants of tip styles available, and we stock the three most common - 'Cup' Point, 'Dog' point and 'Cone' Point
Cup Point
Cup point grub screws are the most commonly used of the various styles. The tip is slightly concave.
We stock metric sizes from M1.4 to M10.

Dog Point
Dog point grub screws are used where a positive engagement into a shaft slot (for example) is required. The tip is cylindrical and dimensions are shown on the listing page.
We stock metric sizes from M3 to M8.

Cone Point
Cone point grub screws have a tip that tapers to a point.
We stock metric sizes from M3 to M8.
Keyword : grub screws / metric grub screws / measuring grub screws / removing seized grub screws / bunnings grub screws / set screws / how to use set screws / socket screws / grub screws screwfix
Grub Screws Dimensions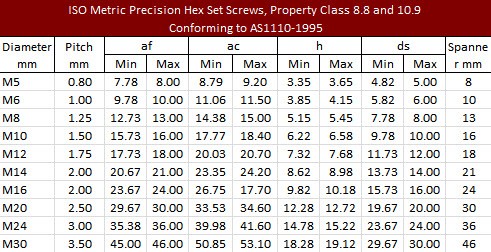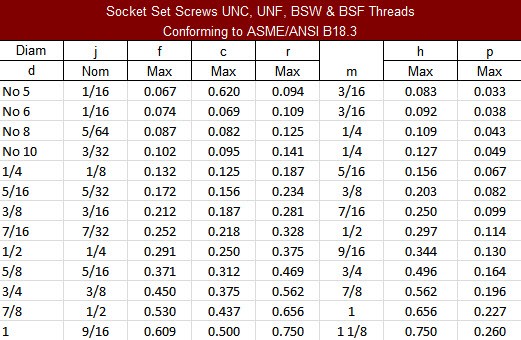 Grub Screws Application Industries
Sunflex Metal Industries are engaged in manufacturing of robust quality of Grub Screws. These Grub Screws are widely used in the following industries:

Mining Industries


Transport Industries- Rail and Road


Construction Industries / Building Systems


Manufacturing Industries


Agriculture Industries


Energy Industries


Water Industries


Automotive Industries


Ship Building Industries


Nuclear Power Plant


Paper & Pulp Industries


Sugar Industries


Engineering Cement Industries


Petro-Chemical Industries


Food Industries


Oil & Gas Industries


Chemical & Pharmaceutical Industries
Share This Page
Our main markets are:


Keyword : grub screws / metric grub screws / measuring grub screws / removing seized grub screws / bunnings grub screws / set screws / how to use set screws / socket screws / grub screws screwfix