Content
» Ring Type Joint Flanges Specification
» Ring Type Joint Flanges Packaging
» Why Choose Us for Ring Type Joint Flanges
» Ring Type Joint Flanges Application indusries
» Ring Type Joint Flanges Prices List (At Factory Price)
» Ring Type Joint Flanges Inventory

INTRODUCTION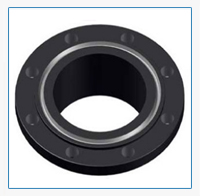 Sunflex Metal Industries is known as the pinnacle in the world of metal market for the best quality Ring Type Joint Flanges production in India. Prime quality of supply is not an event of chance it is a conscious effort to work efficiently to deliver material that fully satisfy our client needs for quality materials which is our motto, with total conformation to high standard of metal. We supply a wide range of precisely engineered Ring Type Joint Flanges made in compliance with international quality and safety standards. Our range comprises of Ring Type Joint Flanges available in different dimensions & grades, these Ring Type Joint Flanges are widely used in different industries like power, engineering, construction and many more. 
With holdling years of experience in the world of Metal Market with constant quality service and customer satisfaction ,we would like to continue establishing business relations with reputed concern like yours. We assure you that you will certainly find in our products quality and rate most competitive at right time with excellent services. Your satisfaction is the award for our good quality and service.
Ring Type Joint Flanges Specification
Range
½" (15 NB) to 48" (1200NB) in 150 LBS, 300 LBS, 600 LBS, 900 LBS, 1500 LBS, 2500 LBS ASA 150, ASA 300, PN 6,10,16,25, 40,64,100,160 ETC. Available with NACE MR 01-75

Stainless Steel
Grade : 304, 304L, 304H, 309, 310, 310S, 316, 316Ti, 316 L, 317, 317L, 321, 347, 347 H, 409, 410, 410S, 420, 430L

Duplex Steel
Grade : 2205 (UNS No. S31803), 2507 (UNS No. S32750)

Nickel Alloy
Grade : Nickel 200 (UNS No. N02200), Nickel 201 (UNS No. N02201), Monel 400 (UNS No. N04400), Monel 500 (UNS No. N05500), Inconel 800 (UNS No. N08800), Inconel 825 (UNS No. N08825), Inconel 600 (UNS No. N06600), Inconel 625 (UNS No. N06625), Inconel 601 (UNS No. N06601), Hastelloy C 276 (UNS No. N10276), Alloy 20 (UNS No. N08020), Titanium (Grade I & II)

Copper Alloy
Grade : UNS No. C 10100, 10200, 10300, 10800, 12000, 12200, 70600, 71500, UNS No. C 70600 (Cu -Ni- 90/10), C 71500 (Cu -Ni- 70/30)

Standard
ANSI : ANSI B16.5, ANSI B16.47, MSS SP44, ANSI B16.36, ANSI B16.48
DIN : DIN2527, DIN2566, DIN2573, DIN2576, DIN2641, DIN2642, DIN2655, DIN2656, DIN2627, DIN2628, DIN2629, DIN 2631, DIN2632, DIN2633, DIN2634, DIN2635, DIN2636, DIN2637, DIN2638, DIN2673
B.S : BS4504 , BS4504, BS1560, BS10
OTHER : PLATE, PLATE BLANK
Value Added Services
HOT DIPPED GALVANIZING
HEAT TREATMENT
CNC MACHINING
THREADING
Ring Type Joint Flanges Packaging
Our packaging section for Ring Type Joint Flanges is of high standard, as we are concerned about reaching the products safely to the destinatin. We use Plywood Cases / Pallets, Free-Fumigated Wooden Box for heavy thick fitting products because reaching the products to your destination is our assurrity. All shipping documentation is provided for seamless delivery form mill to customers.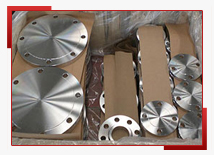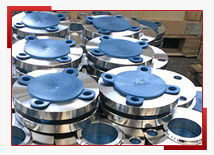 Why choose us for Ring Type Joint Flanges
Sunflex Metal Industries offers a commendable rage of Ring Type Joint Flanges for the prestigious clients with competitive price, we at Sunflex Metal Industries have the manufacturing capability & production flexibility to respond to the most dynamic & comlex needs of our customers. Being leading manufacturers and exporters for Carbon Steel Buttweld Fittings, Carbon Steel Forged Fittings, Flanges, Pipes, & Fasteners and other related manufacturing products, is an ever growing firm with its high motive of Customers satisfaction and quality consciousness of high attainable level. We are exceptional in providing best quality Ring Type Joint Flanges.

Some of our specialities for Ring Type Joint Flanges that make us a profitable business partner for our clients are:

A design solution to design problem


Superior quality products


Proven execution of small as well as large batch orders


Timely deliveries


Customer focused approach
Ring Type Joint Flanges Application Industries
Sunflex Metal Industries are engaged in manufacturing of robust quality of Ring Type Joint Flanges. These Ring Type Joint Flanges are widely used in the following industries:

Mining Industries


Transport Industries- Rail and Road


Construction Industries / Building Systems


Manufacturing Industries


Agriculture Industries


Energy Industries


Water Industries


Automotive Industries


Ship Building Industries


Nuclear Power Plant


Paper & Pulp Industries


Sugar Industries


Engineering Cement Industries


Petro-Chemical Industries


Food Industries


Oil & Gas Industries


Chemical & Pharmaceutical Industries
Ring Type Joint Flanges Prices List (At Factory Price)
A105N Carbon Steel Weld Neck Flanges
US $16-120 / Piece ( FOB Price)
DIN Carbon Steel Weld Neck Flanges
US $1-100 / Piece ( FOB Price)

Carbon Cteel Blind Flange ANSI B16.5 A105 150lbs
US $1-99 / Piece ( FOB Price)
Carbon Steel Blind Flange A216
US $0.8-47.8 / Piece ( FOB Price)
A105 Carbon Steel Slip On Flanges Manufacturer
US $1000-2000 / Ton ( FOB Price)
ANSI B16.5 Carbon Steel Slip On Flanges
US $1-10000 / Ton ( FOB Price)
Forged Carbon Steel Socket Weld Flange PN10
US $1-1000 / Piece ( FOB Price)
Carbon Steel Socket Weld Flanges
US $10-600 / Piece ( FOB Price)
ASME B16.5 Carbon Steel Lap Joint Flanges
US $1-3000 / Ton ( FOB Price)
ANSI Carbon Steel Lap Joint Flanges
US $1-5000 / Piece ( FOB Price)
Forged Carbon Steel Lap Joint Flanges
US $1000-2000 / Ton ( FOB Price)
ASME B16.9 Carbon Steel Lap Joint Flanges
US $1-1000 / Piece ( FOB Price)
DN25 WPB 234 Carbon Steel Lap Joint Flanges
US $1-10000 / Ton ( FOB Price)
ANSI B16.47 Carbon Steel lap joint Flanges
US $1600-2400 / Metric Ton ( FOB Price)
ANSI / ASME / DIN / GOST / BS Carbon Steel Flanges Manufacturer
US $0.8-1000 / Piece ( FOB Price)
SS400 Carbon Steel JIS B2220 Threaded/Slip on Flanges
US $1000-2000 / Ton ( FOB Price)
ANSI B16.5 Carbon Steel Forged flanges
US $1-10000 / Ton ( FOB Price)
Carbon Steel A105n Flanges
US $1-1000 / Piece ( FOB Price)

ANSI B16.5 A105 Forged Carbon Steel Flanges
US $1500-1600 / Ton ( FOB Price)
ASME Seamless Carbon Steel Flanges
US $1-1000 / Piece ( FOB Price)
ASTM A105 c22.8 Forging Carbon Steel Flanges
US $1-5 / Piece ( FOB Price)
Carbon Steel Flanges with Standards ANSI DIN JIS GB
US $1-1000 / Piece ( FOB Price)
Carbon Steel Flange A105
US $1-1000 / Ton ( FOB Price)

Share This Page
Ring Type Joint Flanges Inventory
Our main markets for selling are:
Our main markets for buying are: